News
See our news stories below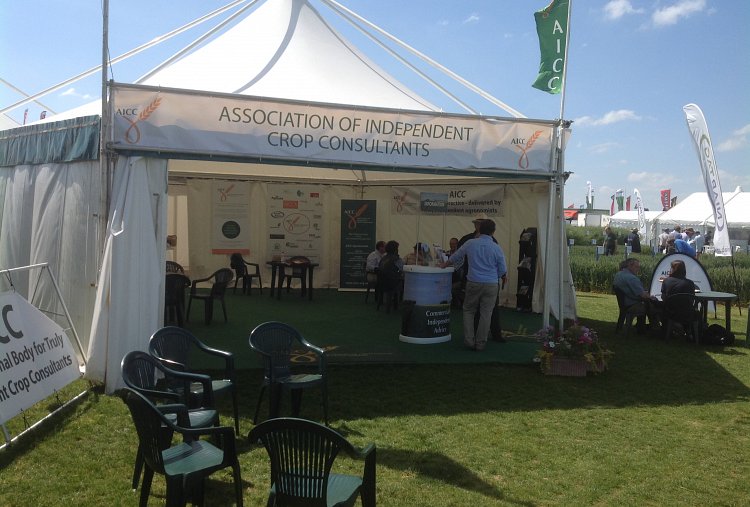 AICC AT CEREALS 2016
26 May 2016
Highest spends don't necessarily mean highest yields.
Challenging disease scenarios' with rising input costs are a grower's biggest challenge to margins this year – but do they need to be? This is the over-riding message from the AICC at this year's Cereals Event.
If you are spending way over £100 per hectare on your cereal fungicide programme you need to ask the question if this is money well spent, or if levels of disease control and yields alike could have been maintained with less expense, says Sean Sparling, AICC.
At the AICC stand this year, a range of spring and winter crop plots will demonstrate how it is possible to maintain yields whilst managing inputs at realistic costs. The question will be posed as to whether farmers are best served by allowing best practice and good science to be the driver for production rather than highest spend.
AICC will be running pop-in sessions at 11am and 2pm each day to discuss the visible differences in programmes demonstrated by the plots.
Back to News
Interested? Get in touch
We are here to help, engage & listen
FARMERS: Are you seeking truly transparent advice? Are you concerned about input spend? Contact us to find a crop consultant near you who only has one margin in mind – yours!
CONSIDERING MEMBERSHIP OF AICC? Contact us for details of how to apply and the criteria required. Join the largest group of independent agronomists in Europe and benefit from all it has to offer.
INDUSTRY PARTNERS: Would you like to reach 48% of the UK advice Market through our members? Exhibit at our national conference each year? Get in touch for more information on how to.
CONSIDERING A CAREER IN INDEPENDENT AGRONOMY: See our AICCA page
Become a member
AICC is the largest group of independent crop consultants in Europe and aims to continue to enhance its professional recognition throughout the agricultural industry, promote the interests of its members and encourage all truly independent crop consultants to become members.
Apply