News
See our news stories below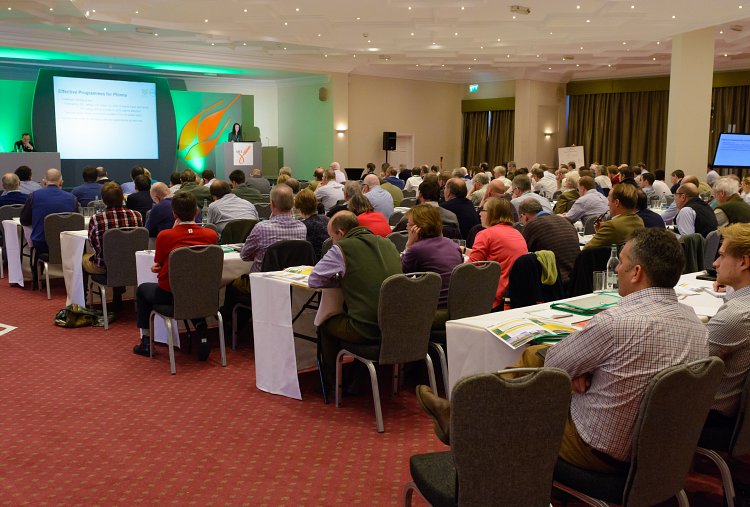 AICC CONFERENCE 2017 - NEW RECORD NUMBERS
16 December 2016
The AICC Technical Conference for AICC members is set to exceed all previous records in terms of member delegate numbers and industry support.
Over 3 days from Tuesday 10th January 2017 to Thursday 12th January delegates will be updated with independent technical papers from a wide range of high profile speakers. The first day is Members day and includes presentations from the AICC Trials team, a debate on sourcing product and managaing challenges of advising in the current climate and workshops from software suppliers. The second day starts with a full morning session on dealing with resistance using fewer tools with presentations from industry experts, Dr Rosie Bryson, Dr Bart Fraaije, Prof Andreas Mehl, Dr Alan Dewar, Prof Lin Field, Dr Paul Neve and Dr David Comont. The afternoon deals with isssues such as the RB209 update, trends in nutrient deficiency, changes in yellow rust races, breeding for septoria resistance, IPM lessons and findings from the largest running monitoring project in the world measuring the impact of changes in farming in the fauna & flora of arable land. 35 Exhibitors from the industry will form the Exhibitors Afternoon. Thursday looks at the Impact on Agriuclture of Brexit with speakers from AHDB, Openfield, The Kleffmann Group and The Policy Group. Finally members will hear about opportunities for cropping in a Post Brexit Market with presentations from SOYA UK, PGRO and Premium Crops.
Enquiries to admin@aicc.org.uk
Back to News
Interested? Get in touch
We are here to help, engage & listen
FARMERS: Are you seeking truly transparent advice? Are you concerned about input spend? Contact us to find a crop consultant near you who only has one margin in mind – yours!
CONSIDERING MEMBERSHIP OF AICC? Contact us for details of how to apply and the criteria required. Join the largest group of independent agronomists in Europe and benefit from all it has to offer.
INDUSTRY PARTNERS: Would you like to reach 48% of the UK advice Market through our members? Exhibit at our national conference each year? Get in touch for more information on how to.
CONSIDERING A CAREER IN INDEPENDENT AGRONOMY: See our AICCA page
Become a member
AICC is the largest group of independent crop consultants in Europe and aims to continue to enhance its professional recognition throughout the agricultural industry, promote the interests of its members and encourage all truly independent crop consultants to become members.
Apply