News
See our news stories below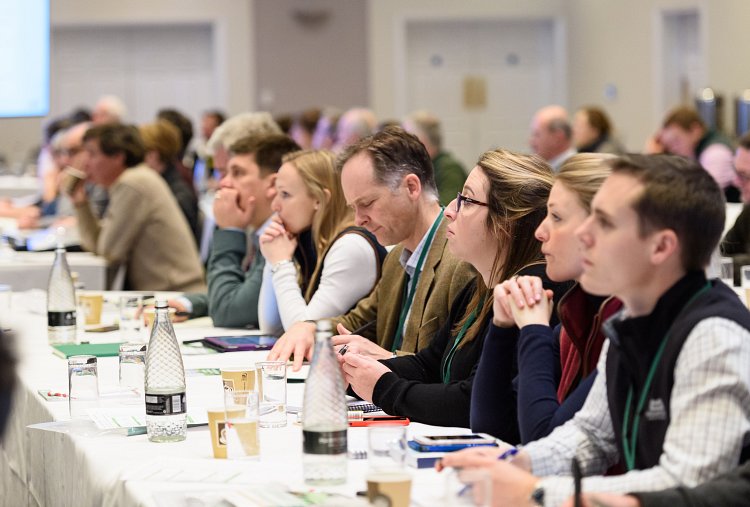 AICC CONFERENCE 2019 IPM SESSION
25 January 2019
Accelerating the uptake of IPM – what's being done?
In addition to the importance of IPM going forward, delegates at the AICC conference heard from a range of experts on current IPM tools and latest areas of research aimed at improving its implementation, which are summarised below:
AHDB's Charlotte Rowley showcased a growing range of pest monitoring aids, including risk forecasts, bulletins and online tools for UK growers, such as the recently launched BYDV Management Tool. This is to be particularly useful after neonicotinoids were withdrawn for use in cereals.
Mark Ramsden at agricultural research consultancy ADAS said work is ongoing to improve confidence in pest thresholds and the group is also involved in a pan-European project aiming to produce a web platform that puts all IPM decision support systems in one place.
Sam Cook and her team at Rothamsted Research are investigating how natural enemies might be harnessed for biocontrol of oilseed rape pests such as pollen and cabbage stem flea beetles. Early indications show min- or no-till establishment help preserve parasitoid numbers, while field margins help boost numbers of generalist beneficial insects. Spring insecticides in cereal crops following oilseed rape may knock out parasitoids of OSR pests and, like insecticides in oilseed rape, should only be used when absolutely necessary.
Research at Stockbridge Technology Centre, led by entomologist David George, is looking at how field margins can be optimised to encourage the correct mix of natural pest enemies for a farm's IPM needs and how the increased predation seen around margins can be projected across whole fields in broadacre systems.
Rachel Wells and researchers at the John Innes Centre are identifying pest resistance traits in brassica crops. Aliphatic glucosinolates which make oilseed rape less palatable to slugs have been bred out of modern varieties, but genetic markers may enable breeders to reverse that trend without sacrificing oil quality. Similar work may also help reduce the impact of flea beetles.
Back to News
Interested? Get in touch
We are here to help, engage & listen
FARMERS: Are you seeking truly transparent advice? Are you concerned about input spend? Contact us to find a crop consultant near you who only has one margin in mind – yours!
CONSIDERING MEMBERSHIP OF AICC? Contact us for details of how to apply and the criteria required. Join the largest group of independent agronomists in Europe and benefit from all it has to offer.
INDUSTRY PARTNERS: Would you like to reach 48% of the UK advice Market through our members? Exhibit at our national conference each year? Get in touch for more information on how to.
CONSIDERING A CAREER IN INDEPENDENT AGRONOMY: See our AICCA page
Become a member
AICC is the largest group of independent crop consultants in Europe and aims to continue to enhance its professional recognition throughout the agricultural industry, promote the interests of its members and encourage all truly independent crop consultants to become members.
Apply