News
See our news stories below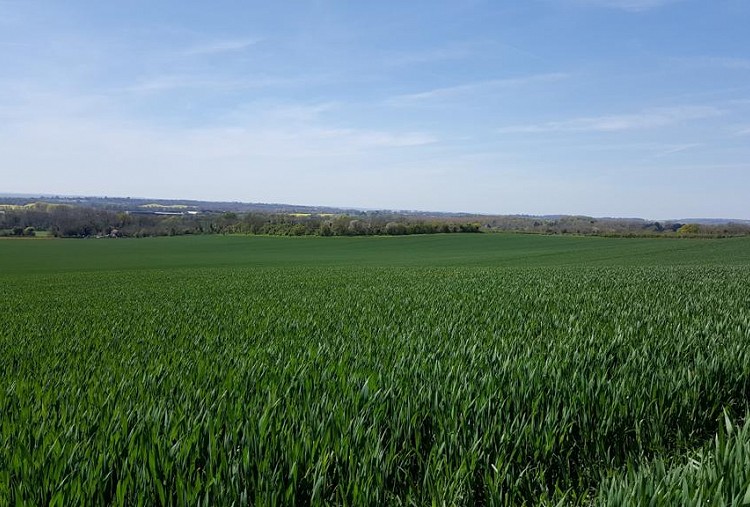 AICC AT CEREALS LIVE 2020 - A VIRTUAL EVENT
20 May 2020
AICC plots at CEREALS 2020 would have highlighted the options available to growers to help mitigate the loss of key actives with regards to sustainable pest and disease management. Agronomists representing the whole of the UK were ready for growers to come on to the stand and discuss their season and how independent agronomy could bring value and save costs on their farm. AICC agronomists can be contacted to engage and discuss the benefits of independent agronomy via the AICC website www.aicc.org.uk
The demonstration plots would have illustrated examples of countering the loss of CTL by comparing wheat varieties with higher Septoria resistance ratings with others which have lower resistance ratings, as well as looking at alternative multi-site fungicides and the pros & cons of remaining options.
AICC agronomists would be on hand to demonstrate how the adopted and implemented use of IPM techniques such as choosing BYDV tolerant cereals or turnip yellow resistant Oilseed rape varieties can help mitigate against the losses associated with aphid borne viruses and in so doing offer the potential opportunity to avoid the use of non-selective insecticides.
Another important area of AICC R&D that would have been highlighted, was the optimum nitrogen programme and other nutritional strategies for managing high yielding wheats both for yield and grain quality, and whether lower cost sources of N supply, such as urea in a stabilised form can deliver & be utilised without risking increased gaseous ammonia losses from the field.
Forums on the day would have used the results from our comprehensive AICC national trials programme where amongst many other areas we are looking at nitrogen fertiliser product choice, the agronomic merit of growing BYDV resistant winter barley, and evaluating the flexibility of fungicide programmes without the use of CTL by growing varieties with a high Septoria resistance rating, comparing existing and future chemistry as well as showing how to optimise all other inputs.
Back to News
Interested? Get in touch
We are here to help, engage & listen
FARMERS: Are you seeking truly transparent advice? Are you concerned about input spend? Contact us to find a crop consultant near you who only has one margin in mind – yours!
CONSIDERING MEMBERSHIP OF AICC? Contact us for details of how to apply and the criteria required. Join the largest group of independent agronomists in Europe and benefit from all it has to offer.
INDUSTRY PARTNERS: Would you like to reach 48% of the UK advice Market through our members? Exhibit at our national conference each year? Get in touch for more information on how to.
CONSIDERING A CAREER IN INDEPENDENT AGRONOMY: See our AICCA page
Become a member
AICC is the largest group of independent crop consultants in Europe and aims to continue to enhance its professional recognition throughout the agricultural industry, promote the interests of its members and encourage all truly independent crop consultants to become members.
Apply