News
See our news stories below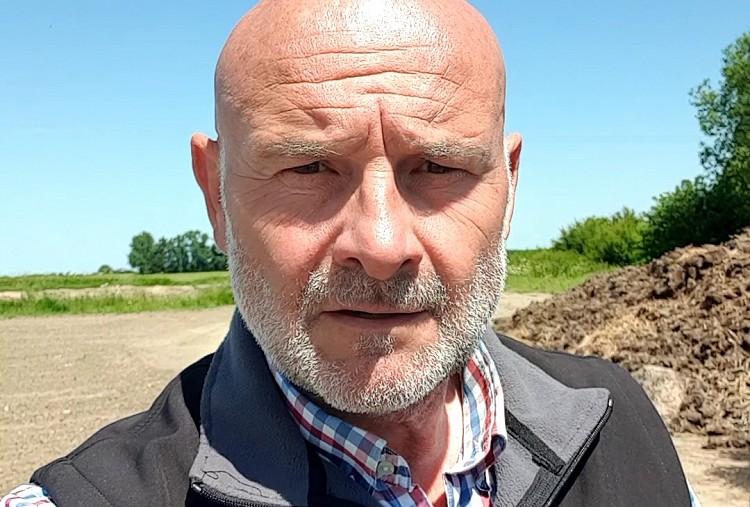 Sean Sparling writes in CPM Magazine "Good advice makes effective IPM"
20 May 2021
When I joined the advice industry in 1989, most advice came from distribution agronomists. Currently, however, commercially independent advisers are used on over 2.2 million of the 4.7 million arable UK hectares. Though advice sources alter, good advice remains the key to sustainable food production.
Things have changed since 1989 – back then, there were 140 intervention stores housing 355,000t wheat, 689,000t barley, 18,000t butter and 29,000t beef. It was another market into which producers could sell, covering consumers should the unforeseen happen. Today, stocks are measured in days not months
In 1989, we still had stubble burning and no resistant blackgrass or weeds. My grandfather used to say, "fire kills the seeds so we don't have to". Within a few years of the burning ban, we realised how vital such cultural methods were, as reliance turned to chemistry.
In 1989, pest control was simpler, with insects, weeds and diseases outfoxed by constantly emerging new chemistry. But even in 1989, when every problem seemingly had a solution in a can, we knew that Nature wouldn't capitulate for ever. I recall many discussions concluding that our then overreliance on chemistry would come back to haunt us. The problem was precisely that – there truly was a can for everything, so the need to apply knowledge and skill in the field wasn't essential.
But IPM has always been a mindset, not just a convenient marketing tool, and when used correctly, it ensures our transparency and the protection of our whole farmed environment.
The independent sector has only ever sold advice. For four decades we've been utilising the resources from our extensive AICC trials and our accrued wealth of combined expertise of routinely working within IPM protocols. All advisers who've embraced IPM so fully now have a clear advantage, because to be considered valuable as a crop consultant today, one has to be technically sound but equally knowledgeable about crop and environmental protection. Most importantly, we must be conscious of beneficial creatures and pollinators and of our collective impact upon their existence, recognising how valuable and vital they are as our partners in any future successes.
Adaptability is prerequisite for future agronomists. We're now losing tools we've used safely for years. Until ten years ago, we only lost ai's when more efficient, safer or less persistent compounds appeared – our regulatory system ensured that happened. But latterly fungicides, herbicides, seed treatments and insecticides have been outlawed through political interference, social misinformation, prohibitive reregistration costs, obsolescence or resistance. Rising political interference and coordinated activism through social media sees NGOs jostle to shape domestic policy. Consequently, food production is ignorantly criticised and shamefully undervalued – it's a cynical narrative that impressionable consumers are being fed, and if not addressed it'll be too late.
Thanks to the dedication, vision and creativity of R&D partners, we have sublime new chemistry too, but to protect these new molecules we must respect them. Our skill is therefore best implemented by knowing when not to spray, what not to spray and having the courage to make those decisions – conscience again becomes a crucial asset. As gene editing, plant breeding and access to emerging technologies increase, so our advisory role will again change.
The importance of applying our knowledge; using PPPs as the last option not the first; embracing IPM for the good of our soil wildlife and wider environment; trusting IPM for pest control by routinely identifying predators as readily as pests to manage those IPM systems holistically. These aspects are our present and our future.
IPM is already indispensable through necessity and governs every decision I make, but IPM only works if those cans are a part of the solution and by accepting that the solution isn't just in the cans.
Advisers will spend more time on their hands and knees placing as much importance on the smaller picture as the bigger one. In these complicated times, taking the decision not to spray may prove far more of a challenge for some than others, but understanding what won't compromise our crops means future advisers are likely to make decisions more subjectively and be more open to alternatives but must have more courage in their convictions. That trust in our abilities and our expertise means that good advisers will never become obsolete.
Back to News
Interested? Get in touch
We are here to help, engage & listen
FARMERS: Are you seeking truly transparent advice? Are you concerned about input spend? Contact us to find a crop consultant near you who only has one margin in mind – yours!
CONSIDERING MEMBERSHIP OF AICC? Contact us for details of how to apply and the criteria required. Join the largest group of independent agronomists in Europe and benefit from all it has to offer.
INDUSTRY PARTNERS: Would you like to reach 48% of the UK advice Market through our members? Exhibit at our national conference each year? Get in touch for more information on how to.
CONSIDERING A CAREER IN INDEPENDENT AGRONOMY: See our AICCA page
Become a member
AICC is the largest group of independent crop consultants in Europe and aims to continue to enhance its professional recognition throughout the agricultural industry, promote the interests of its members and encourage all truly independent crop consultants to become members.
Apply