News
See our news stories below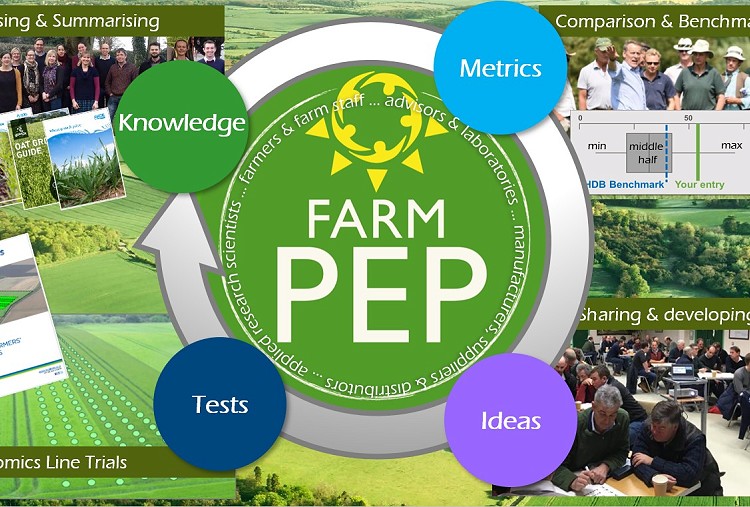 AICC'S INPUT INTO FARM-PEP PROJECT
22 October 2021
AICC in collaboration wtih ADAS, British Geological Survey, Innovative Farmers and Map of Ag/Precision Decisions have been successful in developing Farm-PEP as a Performance Enhancement Partnership via Defra & UKRI Farming Innovation Pathways competition to support on-farm research and knowledge sharing.
The project will develop from the platform being created at www.farmpep.net in a separate Innovate UK project. It supports the approach that ADAS has developed with the YENs and Agronomics to bring together farmers, advisors, industry and researchers around a common topic of interest. All four pillars of the approach above will be addressed, starting with (1) shared knowledge and conceptual framework that informs (2) shared metrics which allows benchmarking and analysis, leading to (3) shared ideas that can be (4) robustly tested together.
The new project will:
utilise the knowledge sharing functionality being developed at www.farmpep.net
develop data exchange of agronomic data from farm management software (Map of Ag)
develop Dynamic Benchmarking for a range of metrics and filters (ADAS)
develop Farm Trials Tool (BGS & ADAS)
develop best approaches for facilitating co-learning groups (Innovative Farmers & AICC)
initiate Crop Nutrition Clubs (AICC led)
Back to News
Interested? Get in touch
We are here to help, engage & listen
FARMERS: Are you seeking truly transparent advice? Are you concerned about input spend? Contact us to find a crop consultant near you who only has one margin in mind – yours!
CONSIDERING MEMBERSHIP OF AICC? Contact us for details of how to apply and the criteria required. Join the largest group of independent agronomists in Europe and benefit from all it has to offer.
INDUSTRY PARTNERS: Would you like to reach 48% of the UK advice Market through our members? Exhibit at our national conference each year? Get in touch for more information on how to.
CONSIDERING A CAREER IN INDEPENDENT AGRONOMY: See our AICCA page
Become a member
AICC is the largest group of independent crop consultants in Europe and aims to continue to enhance its professional recognition throughout the agricultural industry, promote the interests of its members and encourage all truly independent crop consultants to become members.
Apply